IN HIS INTRODUCTION
to
The Tribes of Xyr
, the poet W.D. Snodgrass begins with a quote from Theseus in "Midsummer Night's Dream:"
"As imagination bodies forth
The forms of things unknown,
The poet's pen
Turns them to shapes and gives to air nothing
A local habitation and a name."
In
The Tribes of Xyr
, the poet's pen and artist's brush communicate an epic journey into the caves of Waterling Dilper, a mysterious habitation purported to exist somewhere in the American Southwest. Encountering the astonishing creatures and amazing cultures of this subterranean domain, viewers are likely to wonder, "Where am I? What is this? Is this archaeology? Anthropology? Mythology? Poetic fantasy?" In fact, it is all of these—and more. It is artist and poet Robert Perine's account of more than two decades of inspired exploration in the underground civilization of Waterling Dilper, a place where fact and fancy intertwine and reality is as you conceive it. Sharing mythic qualities with the Harry Potter tales and the stories of J.R.R. Tolkien,
The Tribes of Xyr
introduces viewers to the magical world of Zonic, Quanda, Korb, Hilbinex, and a host of other vivid personalities.
Robert Perine provides additional perspective on this unique work of narrative art: "Lost in the collective subconscious, the House of Xyr exists as a community of primitive/modern beings who lived, died, and live again, bequeathing to humanity the divine mystique of accumulated, progressive consciousness. Rooted in the concept of potential, the 15 tribes of Xyr freely borrow from the myths of regeneration and design-in-nature, thereby preserving a distinct cultural image. These tribes rose from the families Axmil, Bizn, Bidforum, Gax, Jantron, Jur, Malbinoplit, Naztok, Nimp, Quag, Solil, Tustilonia, Vaal, Wimbor, and Xyresh. Their consistent concern with facial enrichment, a technical sensibility, and a passion for visible language is indigenous to their time and place. Viewers invoke both psychological and mystical ties upon the processes of cognition, recognizing that the effigy is but an after image of time-worn legends."
This half-hour video production had its debut in an exhibit devoted to The Tribes of Xyr at the Oceanside Museum of Art in Oceanside, California in 1998. It was produced by Paul Bockhorst Productions for Artra Publishing and was written by Robert Perine, who also created the art. The original music was composed by Miles Anderson.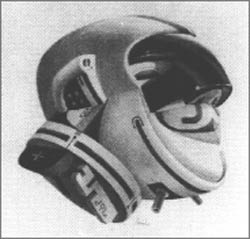 Links to Related Sites
Home / Art and Architecture / Nature and the Environment / History and Culture /
Product List and Order Desk / Retail Outlets / Contact Us / Site Map

© Paul Bockhorst Productions