Nature and the Environment
Paul Bockhorst Productions gives high priority to documentary subjects that heighten public awareness of critical environmental issues and that foster creative, cooperative approaches to environmental protection and restoration.

The company recently completed A River Reborn, a public television documentary narrated by Ted Danson that tells the story of the decommissioning of the oldest hydroelectric dam in Arizona and the restoration of a biologically critical watershed. A River Reborn is an illuminating and inspiring case study in environmental restoration that will be of interest to people involved in conservation efforts elsewhere.

In its documentaries on nature and the environment, Paul Bockhorst Productions works with scientists, environmental educators, private and governmental organizations, and museum curators to interpret and communicate knowledge about the natural world. A River Reborn was developed in cooperation with Northern Arizona University and the Museum of Northern Arizona, with funding from the National Science Foundation, the USDI Bureau of Reclamation, and the Heritage Program of the Arizona Game and Fish Department.

Earlier, the company produced Treasuring Our Natural Heritage, a three-part public television series that explores the subject of biological diversity—the interdependence of living things. The series, which was funded by the National Science Foundation, was produced in cooperation with the Natural Heritage Center, an affiliate of the Idaho Museum of Natural History, and Idaho Public Television. Treasuring Our Natural Heritage was distributed via satellite to PBS stations across the U.S.

Paul Bockhorst Productions has also produced interpretive videos and environmental education programs. It is currently exploring projects related to the overarching theme of "sustainability"—that is, the development of economic practices and land use policies that meet legitimate human needs while also protecting the natural systems on which human life depends.

Documentaries on the natural environment produced by Paul Bockhorst Productions are used as educational resources by schools, libraries, museums, and environmental advocacy groups, as well as by service organizations such as the Boy Scouts, Girl Scouts, and 4-H.



The following documentaries produced by Paul Bockhorst Productions are currently available for purchase. Please click on the icons below for additional information: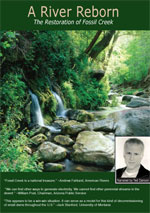 A River Reborn: The Restoration of Fossil Creek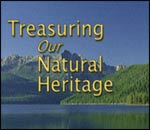 Treasuring Our Natural Heritage: Three-tape set






Discovering the Angeles





For a list of museum stores, bookstores, and galleries that carry documentaries produced by Paul Bockhorst Productions, click here.

Home / Art and Architecture / Nature and the Environment / History and Culture /
Product List and Order Desk / Retail Outlets / Contact Us / Site Map

© Paul Bockhorst Productions