GREGORY KONDOS
is one of America's foremost contemporary landscape painters. For over forty years he has interpreted diverse locations and subjects, from Yosemite Valley to Big Sur and from Aix-en-Provence in France to the Greek Isles. Working in a manner that some critics and curators have described as "painterly realism," Kondos brings an original and inquiring modernist perspective to the landscape. His achievements place him in the great continuum of American landscape painting that includes such passionate observers of the land as Albert Bierstadt, George Inness, Edward Hopper, Georgia O'Keefe, and Maynard Dixon.
The artist Wayne Thiebaud, a longtime colleague who shares Kondos's enthusiasm for "objects in space," describes his friend's lush, light-filled images this way: "The paintings of Gregory Kondos are eloquently caressed landscapes of sweeping distances that transport us to spaces and places vibrating with atmospheric memories of the visual splendors in our world."
Gregory Kondos: A Passion for the Land
follows the artist as he explores and interprets a variety of landscapes in the United States and Europe. The one-hour public television documentary shows Kondos responding to the vertical majesty of Yosemite Valley, the horizontal "floating world" of the Sacramento Delta, the brilliant light and mythic forms of the Aegean, legendary Mont-Sainte-Victoire in Provence, and the vast and timeless reaches of New Mexico. Along the way, Kondos shares his thoughts about landscape painting and reflects on his personal journey as an artist. Through these accounts and the insights of other knowledgeable observers, viewers learn of Kondos's fascination with the light and atmosphere of Impressionism, the subjective use of color by Paul Gauguin and the Symbolists, the revolutionary conception of form and structure developed by Paul Cézanne, and the raw energy and painterly power of the Abstract Expressionists. At the same time, viewers discover Kondos's deep connections with a host of legendary landscape painters from the past.
Featured storytellers include Barbara Gibbs, Director of the Cincinnati Art Museum, Janice Driesbach, Chief Curator of the Crocker Art Museum, Marvin Schenck of the Hearst Art Gallery, Victoria and Fred Dalkey, Moni Kondos, and Wayne Thiebaud.
Gregory Kondos: A Passion for the Land
was produced by Ray Tatar for the Corporation for Cultural Broadcasting. It was written and edited by Paul Bockhorst. The original musical score is by Paul Morehouse. The documentary had its television premiere on KTEH-TV (PBS, San Jose, California) and was subsequently distributed to public television stations across the U.S.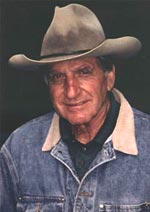 Links to Related Sites
Crocker Art Museum
Sacramento, California
www.crockerartmuseum.org/
Home / Art and Architecture / Nature and the Environment / History and Culture /
Product List and Order Desk / Retail Outlets / Contact Us / Site Map

© Paul Bockhorst Productions